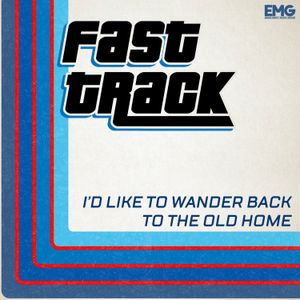 NASHVILLE, TN - Fast Track along with their label, Engelhardt Music Group of Nashville, TN, officially announce their latest single being released to radio today. 
The newest single, "I'd Like To Wander Back To The Old Home," is another original tune, penned by the band's bassist and also lead vocalist on the track, Ron Spears. Fans may remember this track as a first collaboration they received as a sneak peek of the group in a video that the band released upon first announcing their formation back in late November of 2019. 
After first listening to the brand new track, Bob Mitchell, host of the popular radio show Best of Bluegrass, said, "This is Bluegrass the way I like it. Straight ahead and traditional. These boys do it right!" 
This tune clearly highlights the band's love and respect for the traditional sounds of the genre, again showcasing the highly skilled musicianship and vocals that veterans Ron Spears (bass), Dale Perry (banjo), Steve Day (fiddle), Duane Sparks (guitar) and Jesse Brock (mandolin), bring to the table as a band. Radio and it's listening audience will no doubt love this song for it's feel good, traditional vibe, and of course, the stellar group delivering it. 
Upon signing with Engelhardt Music Group, the label that also represents stand out artists like, Ronnie Bowman, Tim Crouch, Chris Roberts and Eddie Sanders, the guys from Fast Track went straight into the SonyTree Studios on Music Row, with EMG executives Adam Engelhardt and Glen Duncan, to begin recording their debut album. This is their second single release from the forthcoming project, following "Blue And Lonesome Again," also written by Spears. 
"I'd Like To Wander Back To The Old Home," from Fast Track, is now available on AirPlay Direct for download by radio programmers, and will be available worldwide for download on iTunes, and other popular download and streaming platforms later this month.